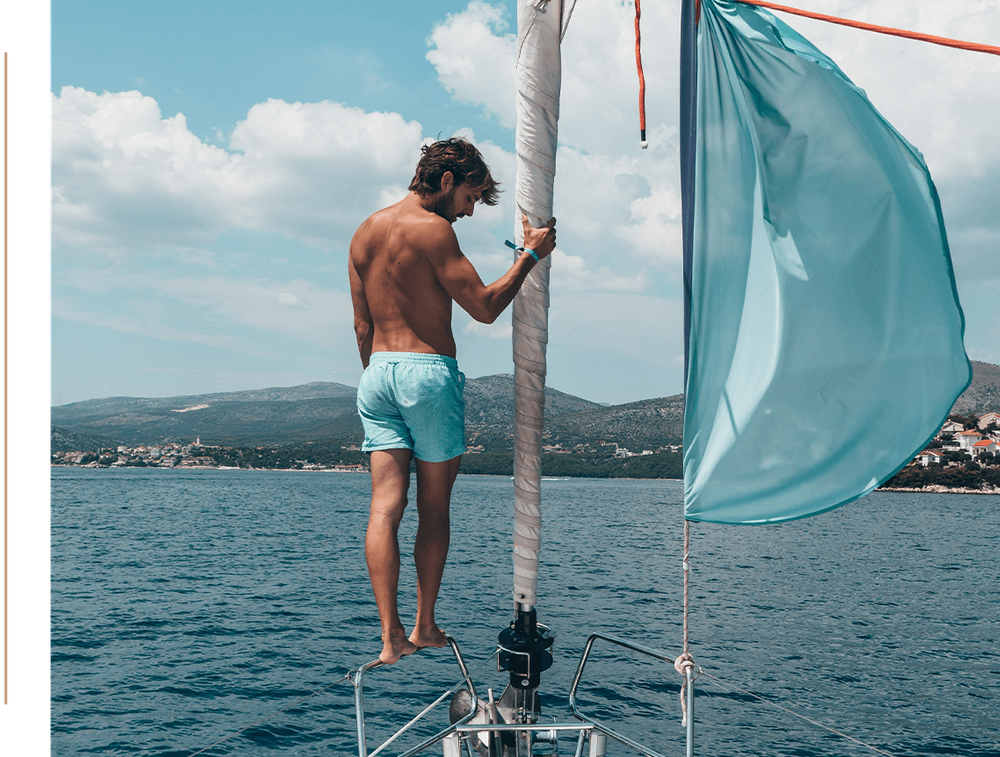 Etairos Sailor Watch
Your passion for sailing is met with our passion for watches. The Mission 71 Dive Watch makes for the perfect sailor watch, created to keep up with all of your favorite sail-boating adventures. We've created a dive watch that can withstand the elements and keep up with the best sailors on the sea. Though our watches are designed for divers, they are also favored by the sailing community due to their suitability for harsh environments, high-quality that is designed to last and look good, and a mission that all ocean lovers can appreciate. Check out the Mission 71 Dive Watch from Etairos Watch Co if you're ready to upgrade your sailing gadgets.
Mission 71 Dive and Sailor Watch Key Features
The Mission 71 Dive Watch's unique features make it stand out from the other dive watches in the sailing community. If you're looking for a sailor watch that is attractive and environmentally friendly, look no further than Etairos.

1000 Feet Depth Rating
Working perfectly from the hull of your sailboat to a depth of 1000 feet, you can trust that your watch will withstand the wildest sailing activities.

Beautifully Made
The AR-coated Sapphire crystal will have your wrist gleaming on the open ocean, and you don't have to be a watch lover to appreciate the silence of the Miyota 9015 movement in this timepiece. The engraved case back and natural rubber-embossed strap make our watch perfectly suited for at-sea luxury.

Small Environmental Footprint
Through mindful creation and intentional sales, the Mission 71 Dive Watch is a watch that sailors can invest in with peace of mind. Etairos shares your love of the ocean, and our watches are inspired by keeping the ocean ecosystems healthy for years to come.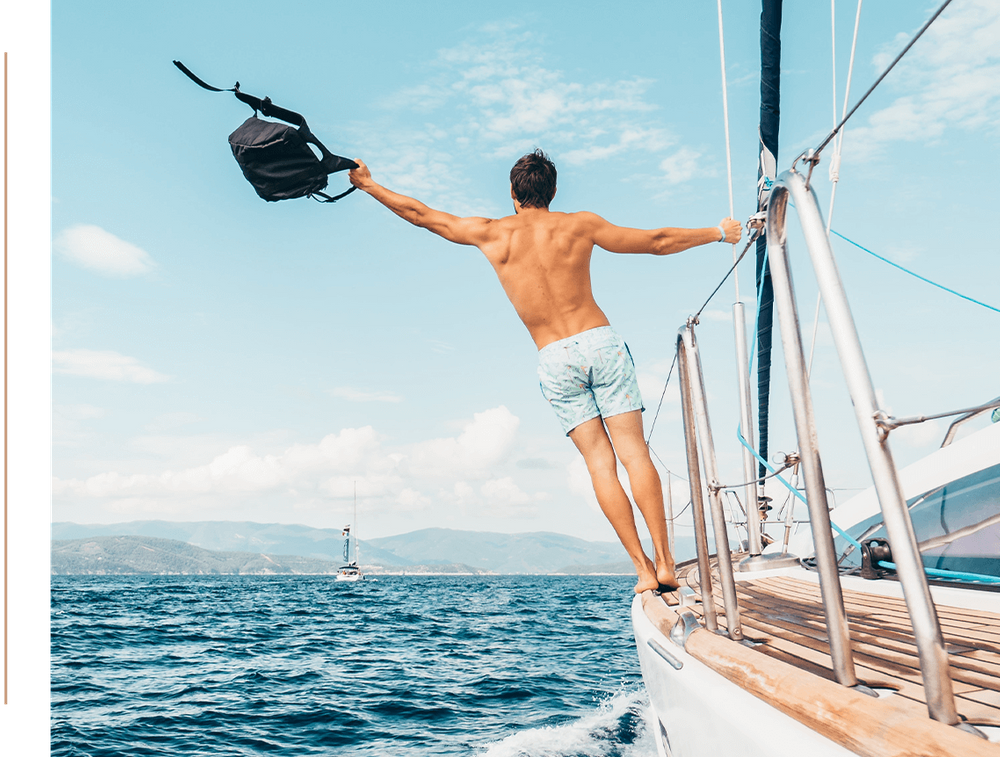 Why Sailors Choose Etairos Watches
Our dive watch is more than just a timepiece. It is a tool that can make your sailing experience safer and more enjoyable. Dive watches are designed with features that help sailors navigate through the water. The depth gauge, timing device, and alarm system can all be beneficial to you on your next sailing trip. The timing feature can provide you with accurate race times via the raised bezel, with easy readability that can keep up with your speed. And of course, the Mission 71 Dive Watch is waterproof, making it the perfect accessory when you're out at sea.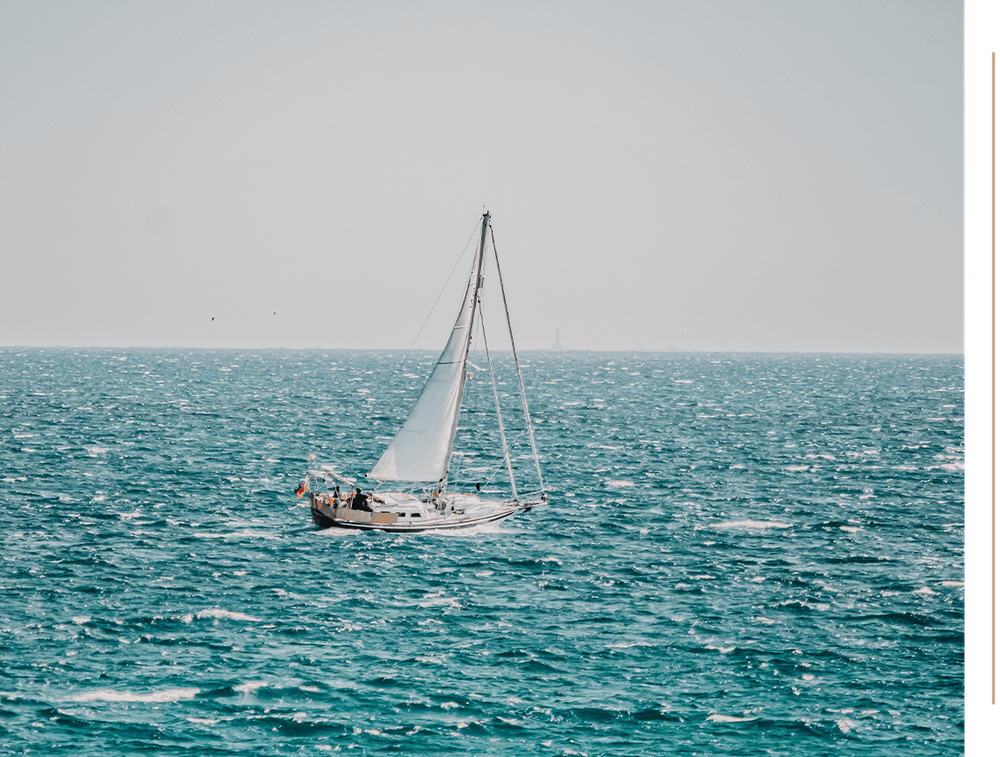 Made for the Ocean
We know that sailing is a lifelong passion, which is why our Mission 71 Dive Watch is made to last a lifetime. If you are a diehard sailor and like to go out on the water in all kinds of weather, you can be assured that Etairos' design will stand up to the test. It certainly doesn't hurt that this watch will have you looking stylish whether you're making waves or docked on land. Nothing says "It's time for adventure" like an Etairos watch!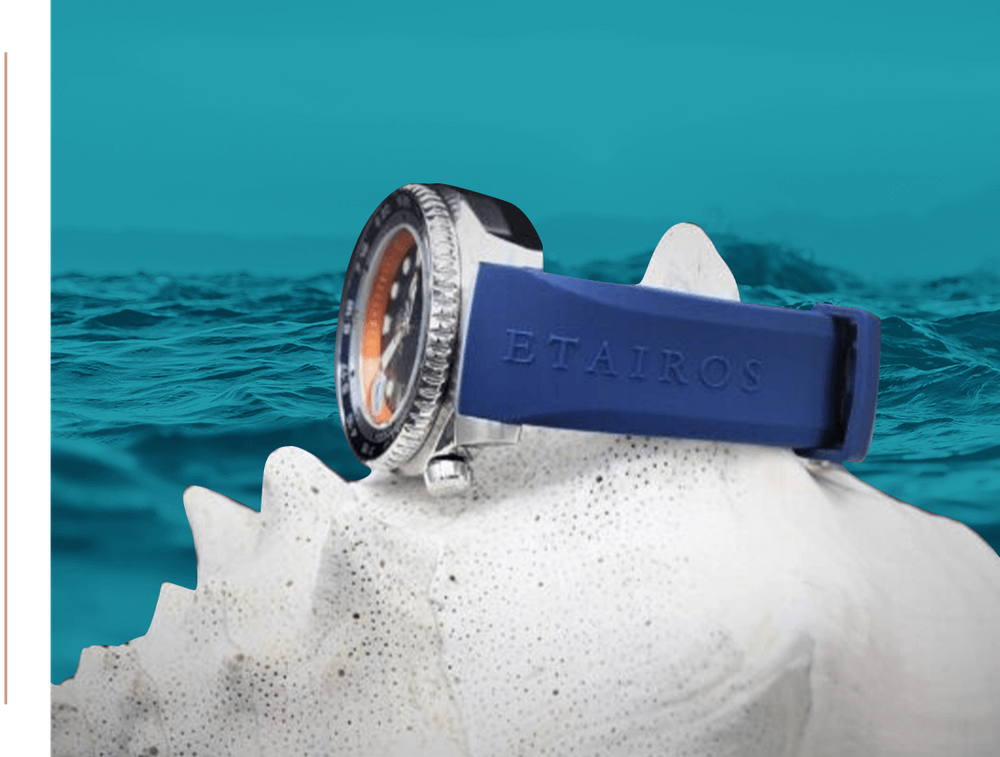 The Etairos Mission
If you love sailing on the open ocean, we know that you are invested in keeping our waters protected. At Etarios, we are committed to our mission — "For Our Ocean." This statement is engraved on each Mission 71 Dive Watch, to remind you of the impact that your sailor watch is making. We pledge 20% of our profits to help preserve the ocean's ecosystems. With a clean and healthy ocean comes more opportunities to continue the hobby that you love.
Our love for the environment and our love for watches combined to create the perfect watch for sailors. The high-quality dive watch is perfect for those who want to focus on making a broader impact on the global community and ocean preservation.
If you're ready for the perfect sailor watch, look no further than Etairos Mission 71 Dive Watch. Shop our watches today!